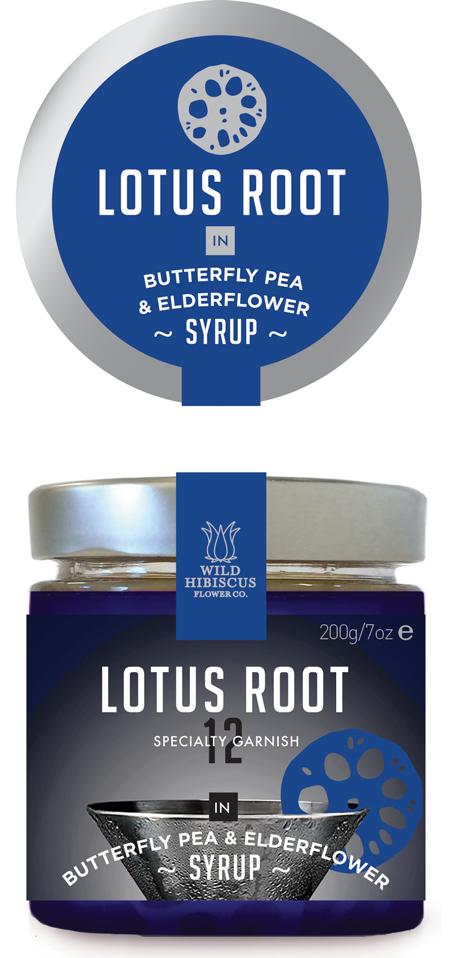 Lotus Root Slices in Butterfly Pea & Elderflower Syrup
No plant is more revered in ancient cultures than the sacred lotus. Lotus roots have a fascinating natural pattern with a mild flavor. #lotusrootgarnish
Sliced and combined with interesting flavours, our Lotus Root Specialty Garnishes are perfect for decorating cocktails and food. 

The infused liquid in the jar is also an ingredient ready to be used.
Use the whole lotus root slice per glass or cut into smaller pieces for more serves.
Choose from three natural flavours and colours to pair in with your creations.
Thin slices in a brilliant blue syrup made from butterfly pea flowers and elderflower. Explore the magical color change effects by adding lime or lemon juice to the syrup.
Ingredients: lotus root slices (40%), cane sugar, water, butterfly pea flower, elderflower 
---