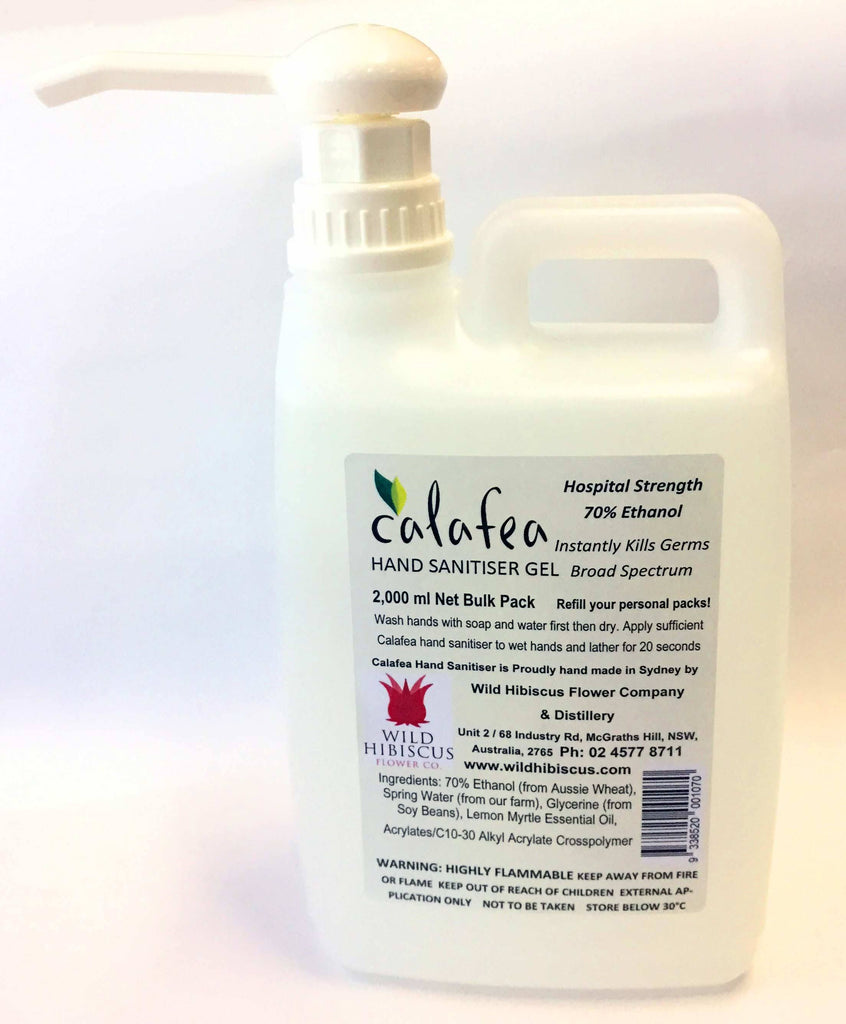 Calafea Hand Sanitiser Gel 2L Bulk Pump Pack
NOW AVAILABLE FOR IMMEDIATE DISPATCH! You can also now order & pickup from our factory in McGraths Hill Mon-Fri 9-5pm. Help keep us employed by ordering some of our Gingle Bells gin baubles to make some cocktails during lockdown!
Calafea 2000ml hand sanitising gel is our answer to the current crisis. We have converted our distillery to produce hand sanitiser to help keep our community safe. This 2L pump pack allows easy refills of all your existing smaller dispensers around the house, office or in your handbag.
We are charging a fair price for a wonderful product to help us all get through this together.
We have had such wonderful feedback makes people happy and feeling refreshed.