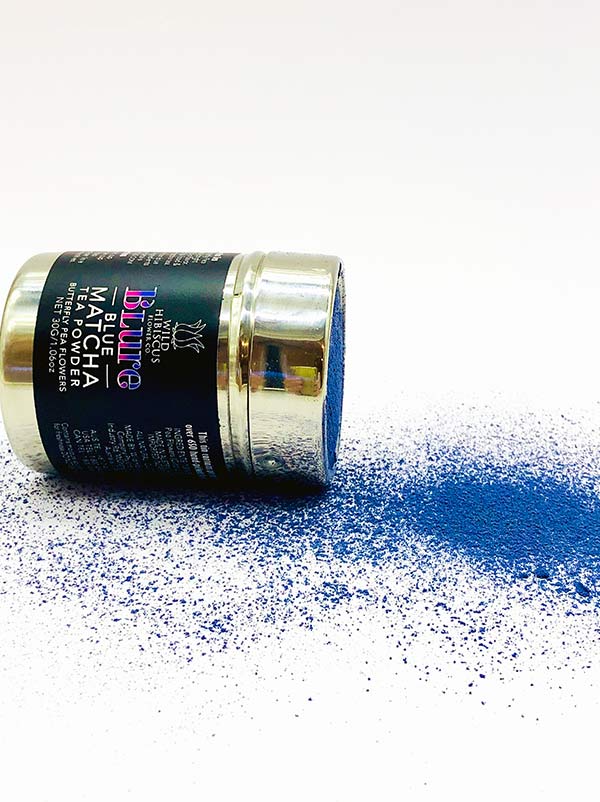 Blue Matcha Tea Powder
b'Lure Blue Matcha Tea Powder is made from 100% Butterfly Pea Flowers specially milled here in Australia at sub zero temperatures in a $1 million Japanese machine. This creates an incredible superfine blue matcha tea powder. The matcha is packaged in a beautiful stainless steel shaker canister which can be refilled.

It can be used as an ingredient in suspension anywhere you would like blue-purple-pink colours such as blue latte, acai or yoghurt bowls, breads and sourdough, ice cream, icing, cake mix. Check out our instagram or facebook page for recipes and ideas.

Blue matcha will work as a suspension in baking or dough based products such as sourdough, bread, pasta and icing.

Serving Suggestions
Tea ~ 1/4 tsp per cup
Latte ~ 1/4 tsp per cup
Cake mix ~ 1tbsp
Ice cream ~ 1 tbsp per litre
Try also in yogurt or smoothies, acai or other bowls.

---