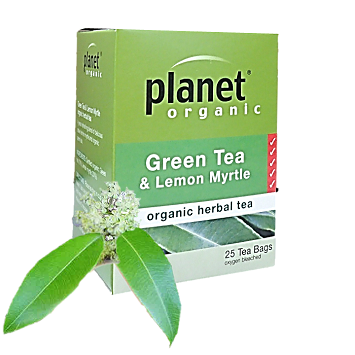 Lemon Myrtle Green Tea
A great refreshing blend of delicious native Lemon Myrtle and organic green tea. Lemon Myrtle is native to Australia's coastal rainforests. Grown pesticide and residue free. contains 25 bags (32g NET).
Certified organic
Comprehensive organic tea range
Gluten free
GM free
Delicious balanced herbal infusions.
Add fresh boiling water to the tea bag in a cup and allow to infuse for 3 to 5 minutes. Can also be allowed to cool before being sweetened to taste and served as a refreshing iced tea.
Ingredients: Certified Organic Green Tea ( 70% ) Lemon Myrtle ( 30% )
Store in a cool, dry & dark place. will last up to 18 months as per best before date on box.
---